I would like to introduce you to my first two novels, both set in Italy after the Allied landings in September 1943. Click here to read about the background to the stories and the sources I used to learn about the Italian campaign.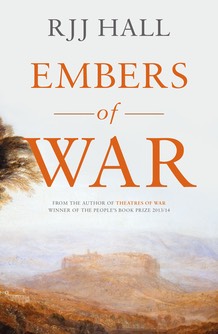 Embers of War – my 2nd novel  – was published in summer 2020. 
Readers have said:
'A marvellous story.
'I read it straight through, excited.'
'Fascinating historical detail. An excellent read."
'You made that period in war torn Italy come alive.'
'The battles, the thoughts and actions of each character and the general story are very well done.'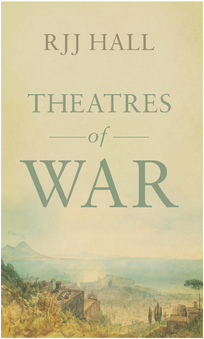 Theatres of War – winner of The People's Book Prize (Fiction) 2013/14 – is a love story about sacrifice and duty, and a war story about self-discovery and love. 
Readers have said:
'A wonderful read, full of great characterisation and drama.'
'Fascinating, engrossing and informative – a rare combination.'
'What an enjoyable, interesting read, packed with feeling.'
'Extremely vivid and well written.'
Both books – seen through the eyes of combatants and civilians – evoke the convulsions of the 'forgotten' Italian campaign. They make absorbing reading for anyone interested in Italy, opera, historical wartime novels, or love stories. 
In the following pages you'll find more about the books and what led me to write them. Click on one of the book covers above to learn more about the book and to find a link to the publisher's website where you can purchase the paperbacks or ebooks.

View my Facebook page by clicking on the button.