This shows Italy between the wars with the principal cities. The Gothic Line (with Monte Cassino at its heart) crossed the peninsula from between Naples and Rome in the west to just south of Pescara in the east.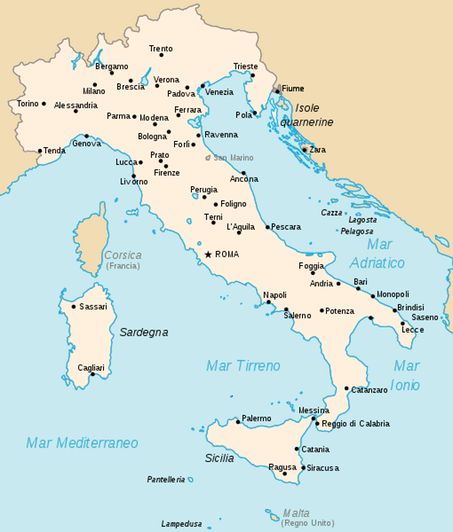 This relief map of Italy shows the mountains and rivers that the Allies contended with as they headed north.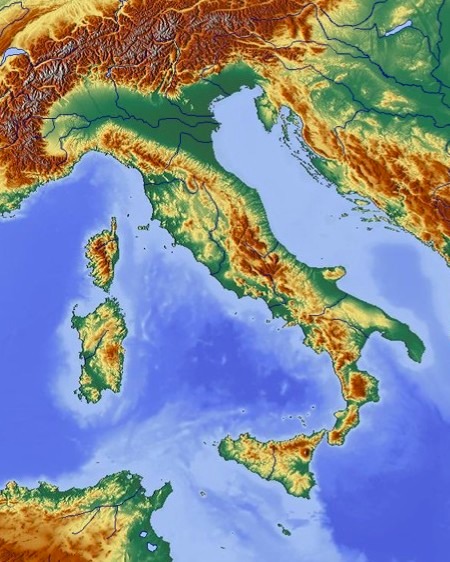 Both of these maps have been borrowed with thanks from Wikemedia Commons.